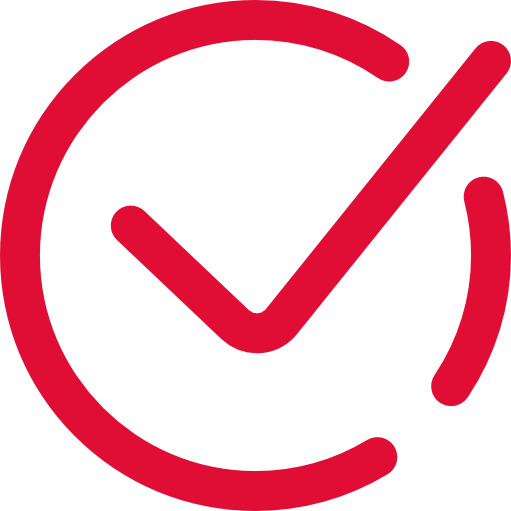 Support
A personal trainer will help you get in the best shape of your life, both physically and mentally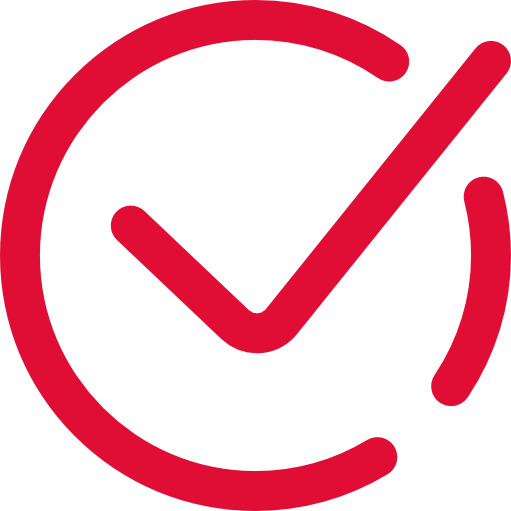 Cutting-edge techniques
Progressively build on your training program to break through to your next level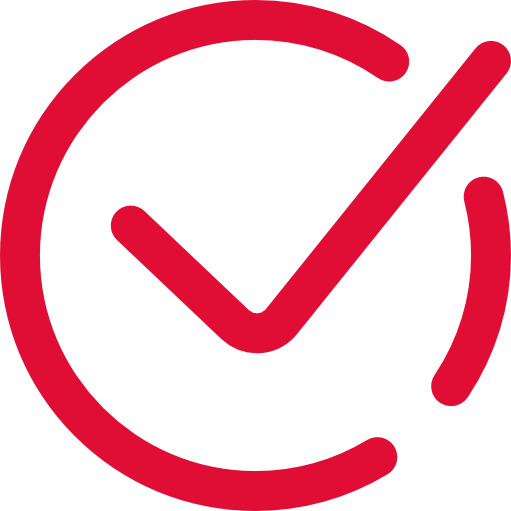 Success
Motivation, support, and expert knowledge to help you break through barriers to your success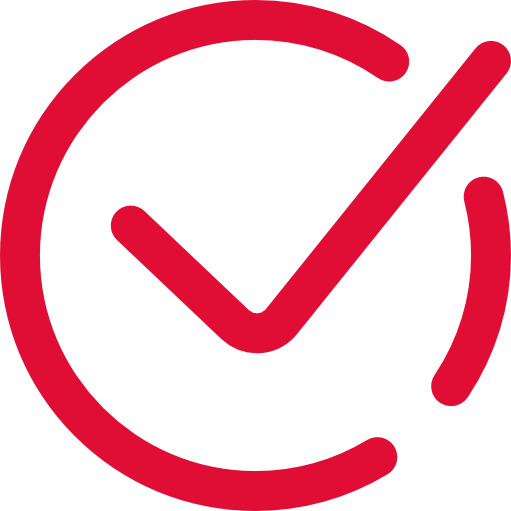 Customized & Efficient
A customized, safe, and efficient training program designed to achieve your goals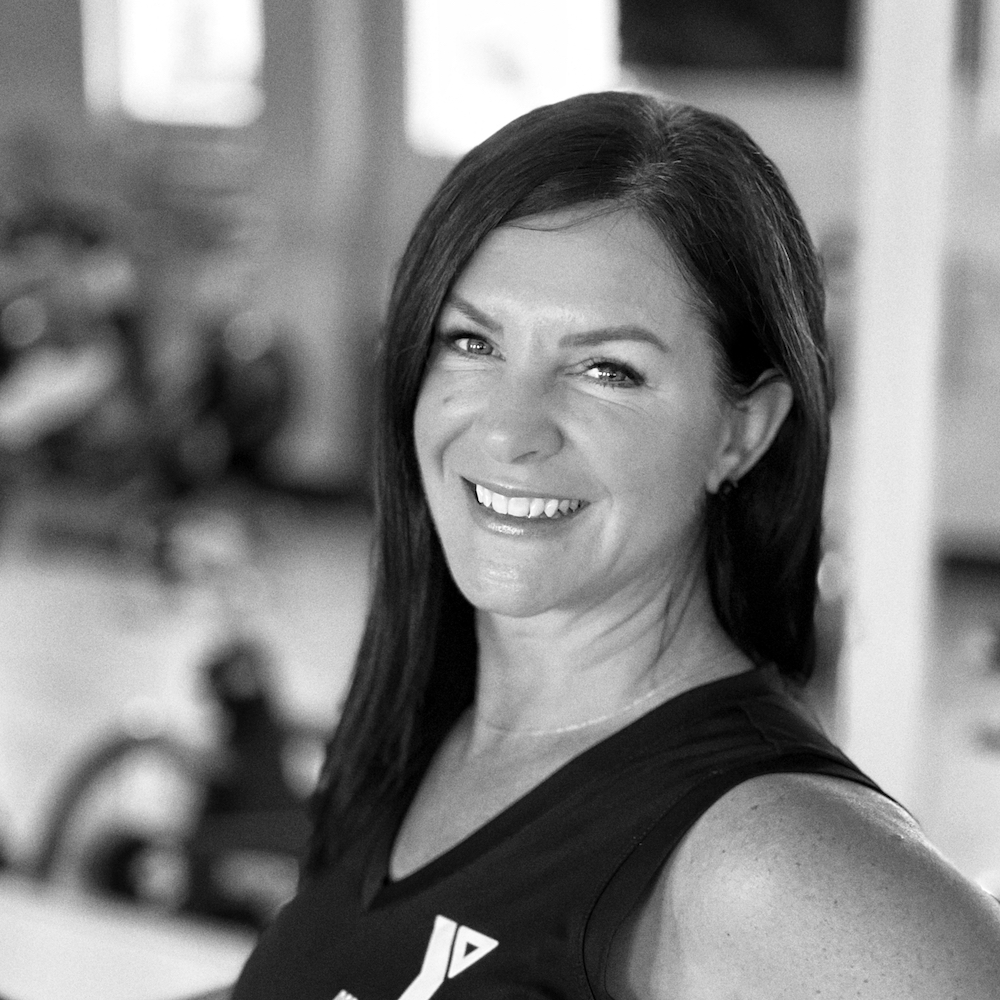 Krista Nott
Krista loves being part of people's fitness and wellness journeys. As a Personal Trainer, Fitness Instructor, awarded Body Builder Competitor and Weight Loss Coach Krista has learned many tips and tricks that lead to success that she can't wait to share with you. Improving or maintaining one's body composition, exercise endurance, and muscular strength takes commitment and motivation. A mother of six, Krista fully understands that it takes a good plan and dedication to execute it. Let Krista help you reach your goals and celebrate the successes along the way!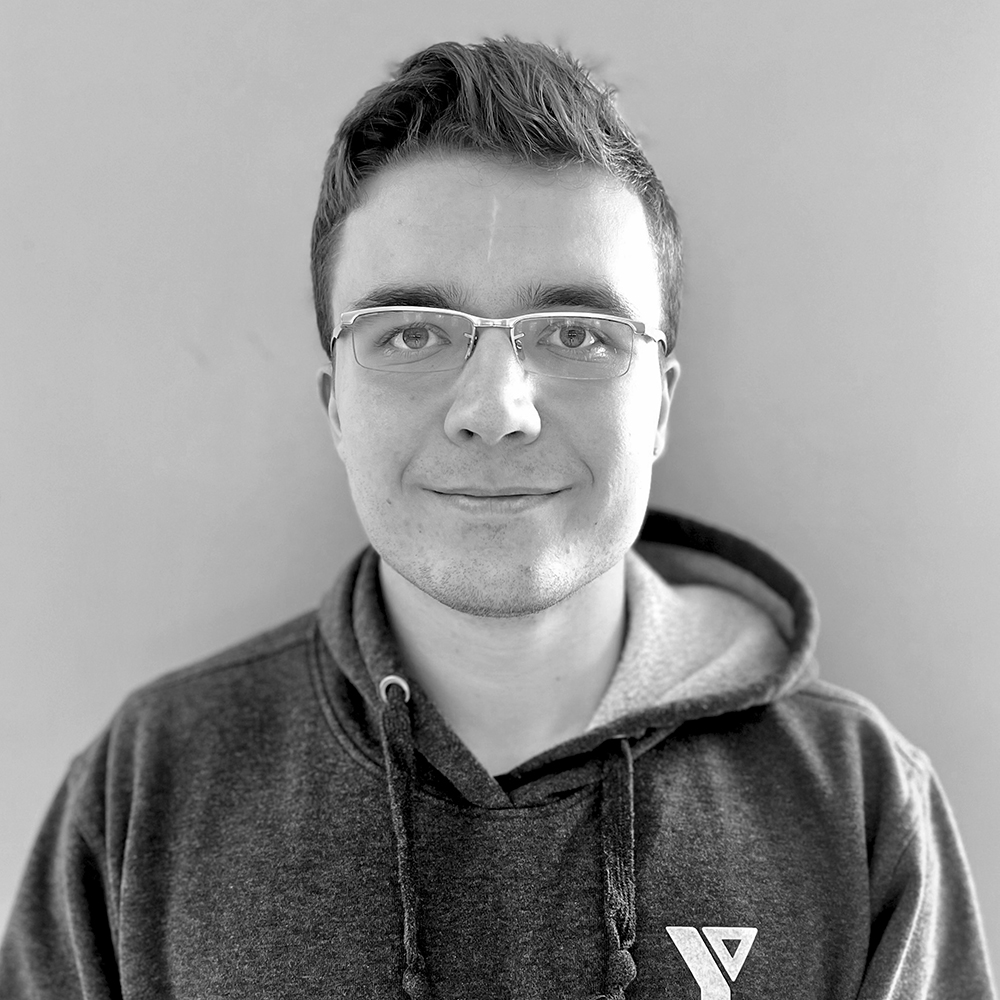 Matt Kovacs
When Matthew started working at the YMCA in 2017 as a lifeguard and swimming instructor, he also began to learn more about fitness and exercise. Matthew then went on to study Massage Therapy and brings his depth of knowledge about anatomy to his personal training practice. Using this skillset and experience from teaching swimming lessons to people of all ages, Matthew draws on many creative solutions to find a program that suits you. Matthew utilizes the principles of strength training to push himself and others to be the best and strongest version of themselves.
Ready to push your limits?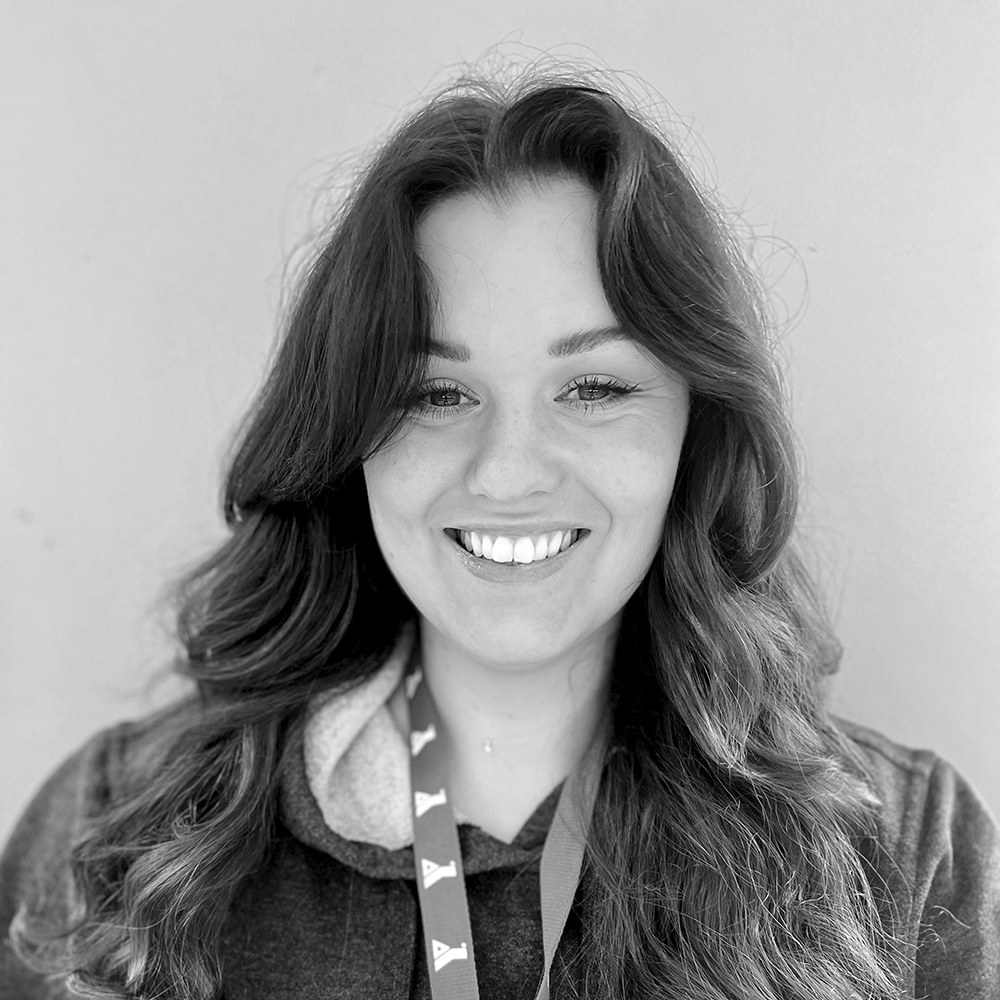 Julie Despres
Julie's slogan, "The Force is You", is an indicator of how passionate she is in supporting those wishing to be their best selves. Julie's coaching methods are inclusive of self compassion and reminding clients that they are already equipped with wonderful qualities and values.  This allows many to initiate their new focus into a more heartfelt experience.  By being connected in Body Mind and Spirit, her clients begin to engage in venues in life that they would not have thought possible prior to working with her. Julie earned a BA in Sports Science and Physical Fitness Techniques at the University of Lyon, France. She is a certified personal trainer in Canada through Canfit-Pro and YMCA, ready to coach individuals at any fitness level, making the journey enjoyable and heartfelt. Achieve your goals with Julie's fun and inclusive approach! Regardless of your level or your goals, make it heartfelt, make it fun with Julie!
"Take the time to breathe and put consciousness back at the heart of things to better control your body and your will!"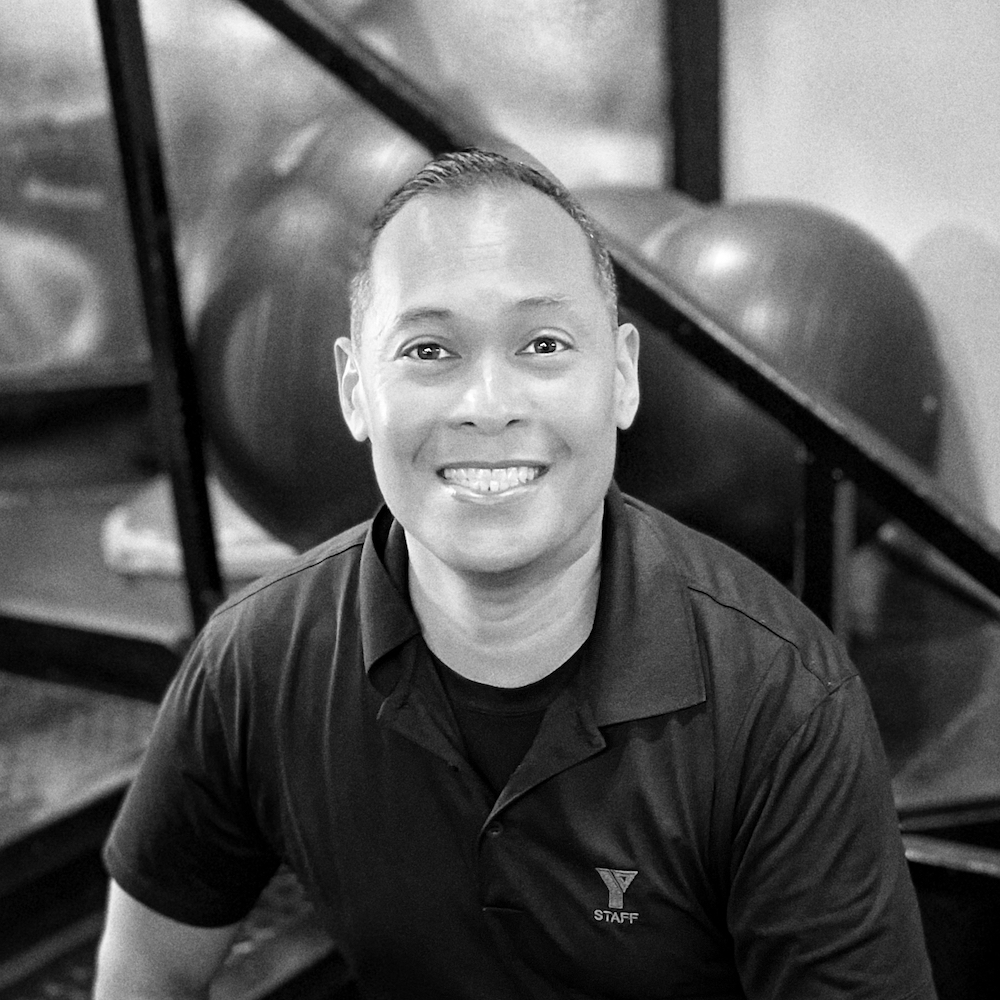 Eric Mejorado
As a fitness instructor since 2013, Eric has taught a variety of classes ranging from Cyclefit, Musclefit to Prime Time and Strong Bodies. Working one-on-one with members has been rewarding for Eric, especially watching them progress and reach their goals. Eric enjoys working with older adults to help maintain or improve their strength and balance to keep them active and independent. Eric's certifications include YMCA Canada Personal Trainer, YMCA Canada Trainer: Fitness, YES I Yoga for Exercise Instructors, ICG Myride  + LiveCoaching, Gravity, MuscleFit, and AquaFit.
"It's never too late to start an exercise program to challenge the body, improve your mind and boost your spirit."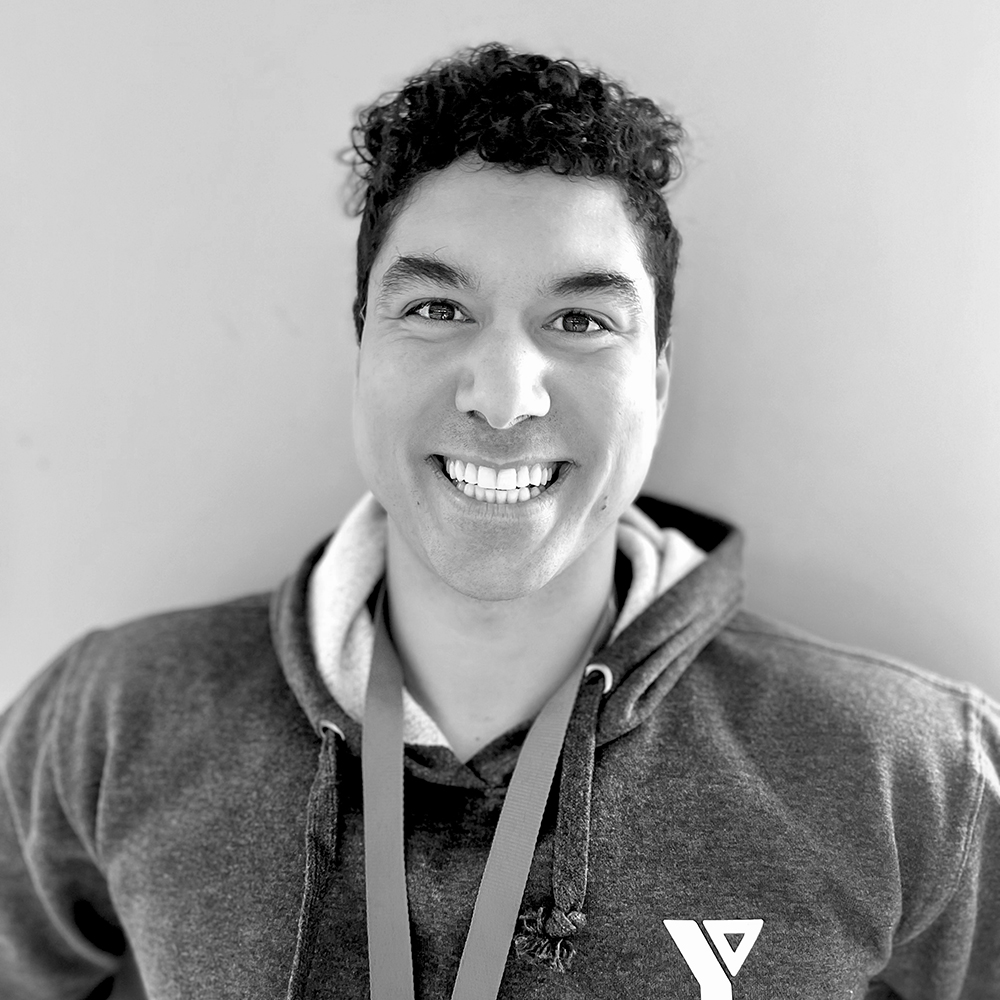 Wolfgang Moiroux
To live your greatest life in a body that you absolutely love; that's who Wolfgang stives to be. It all started in 2013 when he stumbled upon bodybuilding while watching movies and documentaries featuring renowned champions like Arnold Schwarzenegger, Phil Heath, Kai Greene, and Ben Pakulski. The discipline required to attain a world-class physique and the mentality of a champion fascinated him. This sparked a new passion and goal within Wolfgang. Over the course of the next 10+ years and a move to Canada, he dedicated himself to expanding his knowledge of muscle building and pushing the body to achieve greatness. Then, driven by his desire to push himself further, he decided to become a personal trainer with the YMCA. His area of expertise lies in hypertrophy training as a coach, and he loves to assist individuals in reaching their fitness goals. He firmly believes that our bodies naturally strive to be lean, healthy, and muscular, regardless of our backgrounds.
Wolfgang is a certified health coach specialized in functional therapeutic diets and is currently working on functional breathing through BreathHoldWork practice and hormone optimization through lifestyle and training studies.
Book a single session to see the benefits of working with a personal trainer.
Book now
Start building a new workout routine while introducing healthy habits.
Book now
Refresh your routine and gain new skills helping you stay motivated in and out of the gym.
Book now
Progressively build on your training program with new techniques and safely test your personal limits.
Book now
Grab a spouse or a friend and workout together with a YMCA Certified Personal Trainer. No matter what your fitness level, nothing can replace the support, challenge and accountability that comes with a trainer and working out with a partner.
Book now
Small Group Training
$120/hr*
3-4 people max Small group training is an innovative way to reap the benefits of semi-private training at a lower cost. These workouts will help you to improve your physical skill and reach your goals with family and friends in a motivating atmosphere. Sessions are progressive and require registration. 24 hour notice for any cancellations. Refunds will not be issued.
Book now
*All prices are Before Tax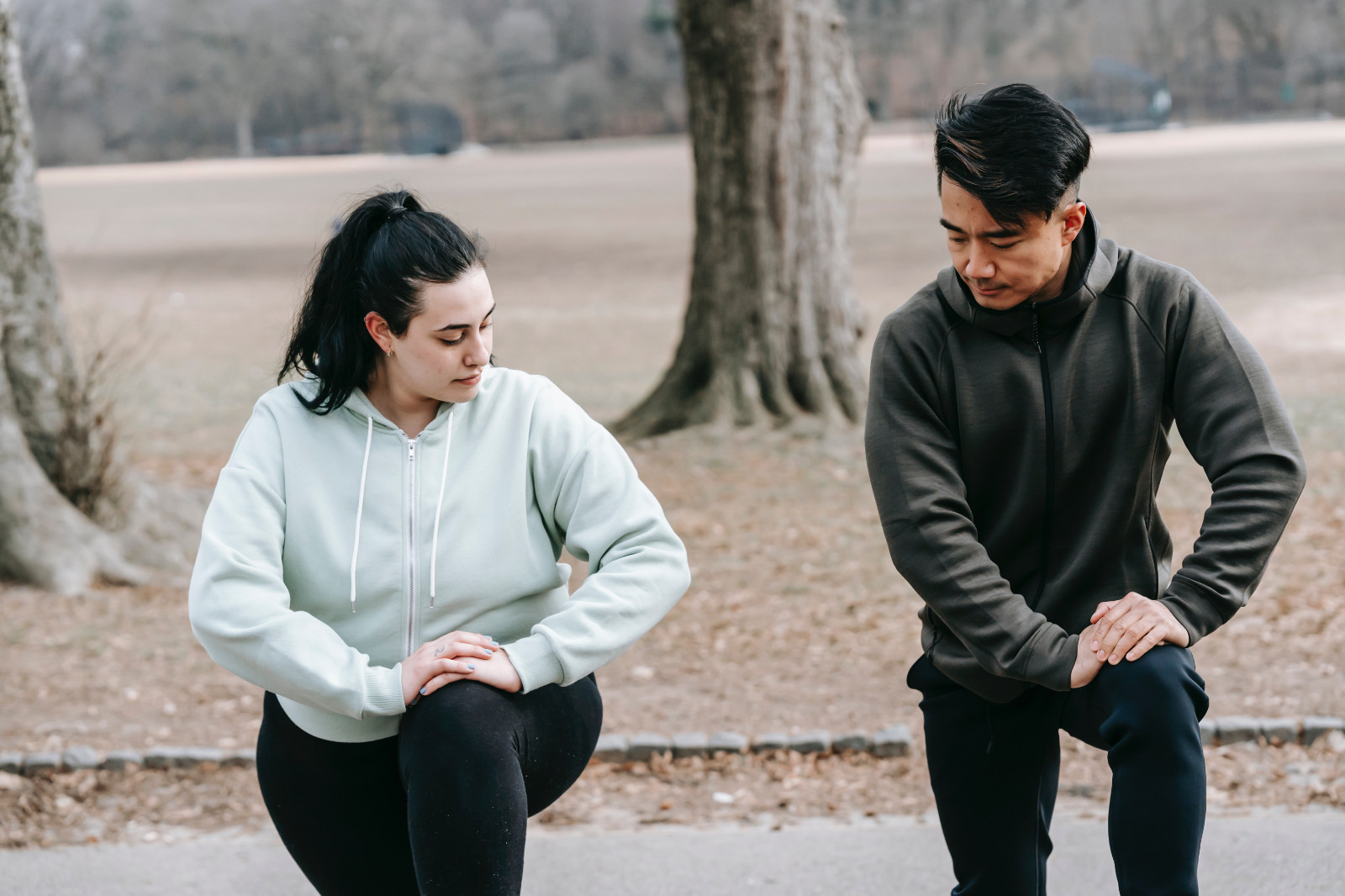 Let's Chat
We're interested in hearing your fitness goals and how we can be a part of that.

Send us a message
Cobourg YMCA 905.372.0161
Brighton YMCA 613.475.2887