Health and growth for life…YMCA for all
YMCA Northumberland is a charitable organization led by staff and volunteers who are dedicated to serving others, and to promoting the growth of spirit, mind, and body in all people.
YMCA Northumberland operates 2 health + fitness centres, 22 child care locations, 4 EarlyON centres, 3 seasonal outdoor pools and provides lifeguarding services at Victoria Beach, Cobourg. We offer popular Summer Day Camp at 3 locations, Specialty Camp programs as well as themed PA Day Camps and also support programs offered by our international partner ACJ-YMCA Nicaragua.
We offer programs that support equity, diversity and inclusion for people of all ages and at all stages of life. From Child Care to Youth Programs, Swimming Lessons, Seniors activities to New Parent programs, YMCA Northumberland has something for you and your family.
We want you to be a member of YMCA Northumberland's family regardless of your economic circumstance. We want our community, friends, staff, and volunteers to join together to support our YMCA Strong Communities Campaign which aids those who need Financial Assistance.
Financial Assistance
YMCA Northumberland is dedicated to the growth of all persons in spirit, mind and body, and fostering a sense of responsibility to each other and the global community. We are committed to strengthening the foundations of community; nurturing the potential of children, teens and adults; promoting healthy living; fostering a sense of social responsibility; and delivering lasting social and personal change
Annual Reports
YMCA Northumberland is a charitable organization dedicated to providing services that help build strong kids, strong families and strong communities. To read about our work, download our Annual Reports:
For all information contained in the public portion of our most recent Registered Charity Information Return (form T3010) as submitted to CRA, please click here.
Please note: Adobe Acrobat Reader is required. PDF documents will open in a new window.
FINANCIAL STATEMENTS
For additional information about our organization, please find our last three years of audited Financial Statements here.
Please note: Adobe Acrobat Reader is required. PDF documents will open in a new window.
POLICIES
We have gathered our latest policy information here.
Please note: Adobe Acrobat Reader is required. PDF documents will open in a new window.
YMCA members — including participants, customers, parents, donors, contractors or other members of the public — are encouraged to bring forward complaints, concerns or compliments, and to make suggestions on ways to improve programs and services and their YMCA experience. Please provide feedback in person to a YMCA employee, by email, telephone or by regular post mail to:
YMCA Northumberland
Attn: Manager, Administration and Human Resources
339 Elgin Street West
Cobourg, ON K9A 4X5
Email:[email protected]
Tel: 905-372-0161
The Manager, Administration and Human Resources will refer any accessibility-related questions or concerns to the accessibility team, who will work with senior managers to respond. All other feedback and complaints received shall be referred to the appropriate YMCA program manager for handling.
1870
The Cobourg YMCA holds its first meeting and enrolls 40 members.
1881
The annual YMCA Convention for Ontario and Quebec is held at the Cobourg YMCA.
1948
The official incorporation of the Association.
1952
The first Cobourg YMCA Summer Day Camp is held in Victoria Park.
1969
Cobourg YMCA became a founding member of the Northumberland United Way.
1979
The opening of the Cobourg YMCA facility on Elgin Street.
1995
The Cobourg YMCA is named one of the top three YMCAs in Canada. The facility will go on to win this award for three consecutive years.
1997
The Capital Campaign is launched to fund a major expansion to the Cobourg YMCA.
1999
The Grand Opening of the newly expanded Cobourg YMCA.
2001
The international partnership with the YMCA of Nicaragua begins.
2002
The first youth exchange between the YMCAs of Cobourg, Montreal and Nicaragua.
2003
Brighton YMCA on Main St. is opened.
2003
The launch of YMCA Ontario Early Years Centres across Northumberland.
2005
Amalgamation of Child Care and Ontario Early Years into the Children's YMCA; launch of the new YMCA Strong Kids Campaign.
2007
Cobourg YMCA undergoes major renovation of conditioning centre and updates all fitness equipment.
2010
Acquired the upper parking lot which was formerly a Kraft property. Complete pool renovation and upgrade of the environmental system at Cobourg.
2011
Transfer of the Cobourg facility and parking lot from the Town of Cobourg. Installation of the Climbing Wall in the gym.
2012
Two new camp pavilions and an outdoors rope course installed in Cobourg for Day Camp. Two new childcare centres opened. Cobourg facility upgrades including parking lot paving and gym floor refinished.
2013
New 5 year agreement with the Town of Brighton and Brighton Health Services. Website and digital signage redeveloped. One new childcare centre opened. PATH partnership launched. New day camp in Cramahe.
2014
In early 2014 the Board of Directors of YMCA Northumberland and YMCA of Greater Toronto voted unanimously in support of a management agreement and a three-year Association Plan that focuses on further integration of the two YMCAs.
Our Child Care operation increased to 10 sites.
A first year partnership with Alderville First Nations was initiated with the operation of its outdoor aquatics facility.
Summer day camp in Brighton was re-launched and the YMCA Cramahe day camp operated for a second year.
2015
The Board of Directors of YMCA Northumberland and the YMCA of Greater Toronto voted unanimously to renew the existing management agreement for another year, giving each Association the opportunity to continue to explore the potential for integration.
In May 2015, a Project Coordinating Committee was formed to explore YMCA partnership opportunities with the Town of Cobourg regarding the building of a new facility.
Our Child Care program expanded to include three new sites: Plainville, Spring Valley and Camborne, which increased our Child Care operations to 13 sites.
Through the generous contributions from our donors and corporate partners, our Strong Kids Campaign exceeded its goal in 2015 and raised $198,236, which allowed us to reach out to more people in our communities and provide access to essential programs and services.
Operation Red Nose, a road safety campaign against impaired driving across Canada, launched its first successful season in Northumberland County. In total, 223 rides were given, the volunteers drove 5,827 km and $22,171 was raised through sponsorships and donations to benefit YMCA Strong Kids.
We successfully launched three new group fitness classes, Arriba, Barre and MuscleFit, for people of all ages and abilities.
YMCA Camp Tiki had a very successful year. We launched the "Rise and Shine Breakfast" program and the "Let's Do Lunch" program to ensure every camper had access to healthy meals every day. We also introduced the YMCA's Value Bead Program which positively influenced the way our children interacted with each other.
2006
Upgraded to new Membership System Class
2020
In mid March, within a period of 48 hours our operation completely closed down due to government-mandated Covid 19 restrictions. Our top priority became continued relevance in the face of rapidly changing community needs and responsible stewardship for our association and its assets, both physical and human.
The closure of all YMCA Northumberland facilities in March of 2020 was a devastating and never before seen development. Not being able to deliver programs and services or connect with people in the traditional ways felt like overwhelming adversity for our YMCA, but that was quickly resolved. Even when our doors were closed, our work would continue, and our dedication to delivering on our mission would never falter. 'Pivot' became the new behavioural norm as we worked to adapt our programs, services, priorities, and delivery methods. Using technology, creative solutions and a tremendous amount of adaptability and commitment, our team worked to create meaningful and impactful opportunities to serve our communities.
Emergency Child Care was offered to ensure essential workers had a safe and enriching program for their children while they went out to serve. Programs were adapted to virtual delivery to ensure continued engagement, connection and commitment to health was possible for our participants. Consultation and collaboration with other organizations led to identification of gaps in community services, and opportunities to serve our communities in new ways, such as addressing food security, being part of a solution to serve individuals who are homeless, and above all else, demonstrating kindness, commitment to service leadership and compassion in any way possible.
Our YMCA doors reopened May 18th, and we welcomed back our members with new guidelines and practices that focused on our commitment to keeping people safe, while still maintaining the essential human elements that make YMCA programs successful. Important lessons were learned about what is really at the heart of our YMCA when you strip away facilities, lesson plans and equipment, and we are forever grateful for the people who are at the heart of what we do.
2016
After investing significant time and energy, YMCA Northumberland and the YMCA of Greater Toronto decided not to continue amalgamation discussion
2017
2017-Eunice Kirkpatrick, a long term YMCA Northumberland employee, is named CEO; the first female CEO in 148 years.
YMCA Northumberland partnered with Northumberland County and the Northumberland Best Start Committee to ensure that the Government of Ontario's redesign of the Ontario Early Years program to EarlyON was seamless for the participants who visit the centres.
In November 2017, YMCA Northumberland celebrated its 14th year at the Brighton YMCA satellite location, serving over 900 members and accommodating an additional 2000 visitors through the array of programs and services offered to the community.
After completion of an in-depth analysis in 2017, the Town and the Y decided that building and operating a Y Centre at the CCC is not feasible for either party at this time.
2018
Our growing Child Care Program continues to evolve, introducing another play-based curriculum that adds to the YMCA Playing to Learn™ curriculum that was implemented in 2006: YMCA A Place to Connect™ which allows children registered in before and after school care to shape the program by providing opportunities for choice and leadership with a focus on strengths and the development of skills and relationships.
YMCA Northumberland was proud to achieve the prestigious accreditation from the Imagine Canada's Standards Program in October 2018. The Standards Program awards accreditation to charities and nonprofits that demonstrate compliance in five fundamental areas: board governance; financial accountability and transparency; fundraising; staff management; and volunteer involvement.
YMCA Northumberland Day Camp celebrated 30 years as an Ontario Camps Association accredited camp, helping kids achieve goals, build self-esteem, meet new friends and have fun outdoors. This camp accreditation gives parents the peace of mind that a rigorous set of standards ensuring safety and quality programming will be upheld. In addition, the safety of children in our care is a priority of the YMCA; there is continual annual investment in our YMCA Child Safety and Protection Plan.
2019
Our Board continued to move forward with the strategic work of the Association, with the completion of a design-build by the architectural firm MJMA for a new Health, Fitness and Aquatic Centre at the Cobourg site. Around the time of completion of this work the Provincial and Federal Governments announced the Investment in Canada's Infrastructure program which would provide upwards of 67% of the cost for a new facility. We moved forward with an application for a 62,000 square foot facility to be built on the existing site with the provision of facilities that would accommodate program and service needs for the future growth of our community for the next 20-30 years.
YMCA Northumberland engaged in a Funds Feasibility Study to test the market on how much we could fundraise to support the balance of funds required for a new build.
Our Board and staff engaged Laridae and began working on the development of a new Strategic Plan, with focus groups held in each of the communities we serve throughout Northumberland County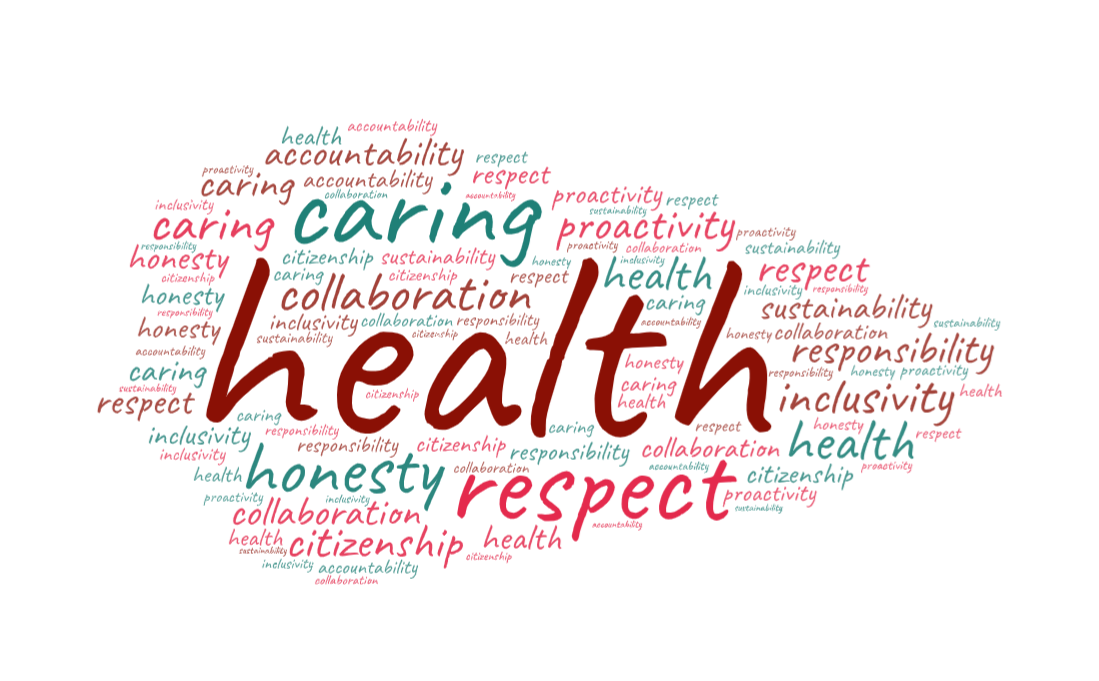 2nd Chair
Dr. Elizabeth Anne Selby
3rd Vice Chair
Mark Galonski
Director
Jessica Fraser-Thomas
Director
Yvette McCartney
Board of Directors: Call for Applicants
As one of Northumberland County's leading charitable organizations, YMCA Northumberland's Board of Directors is seeking individuals to our join our Board of Directors. Please download the PDF below for details.
Learn More