YMCA Northumberland is pleased to announce the 2023 Empowerment Series!
This 5 part Speaker Series will take place between February and April 2023 across Northumberland County.
ALL EVENTS ARE OPEN TO THE PUBLIC
AND FREE TO ATTEND
Local RTOERO district supports empowerment sessions by YMCA Northumberland
YMCA Northumberland is mounting a series of presentations to empower community residents on major social challenges, thanks to a generous grant from District 30 Northumberland of RTOERO.
The YMCA Northumberland empowerment series which will include presentations in five communities throughout the county: Cobourg, Port Hope, Colborne, Brighton, and Campbellford. The series will address topics such as addiction, human trafficking, the older LGBTQ2S+ experience, diversity, equity, and inclusion, as well as mental health.
"We want to help to create awareness about some of the underlying issues that are prevalent in our communities. With increased knowledge, people may make different choices that help to support their well-being and build safer, stronger and healthier communities," says Marsha Jones, President, District 30 Northumberland, RTOERO.
Together we Build Strong Communities.
Living With Addiction
Tuesday, February 28th
Keeler Centre, Colborne
6:00 pm – 8:00 pm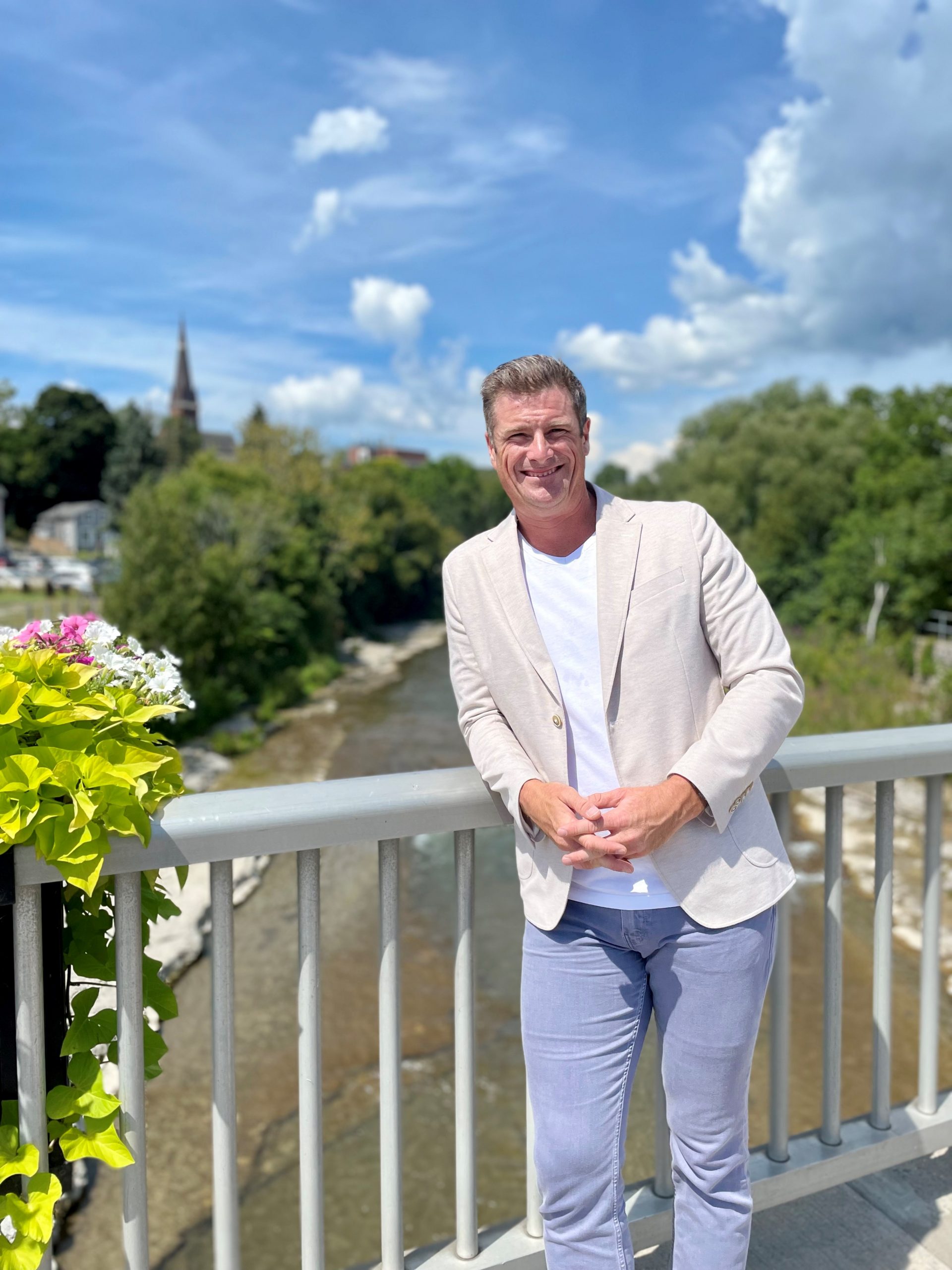 Ryan Huffman
Ryan Huffman Real Estate
MORE INFO
About Ryan
Born and raised in Cobourg Ryan is grateful to be home pursuing his dream of Real Estate and being able to give back to his community. Ryan loves to be active and is super competitive. You can find him on a daily basis at the YMCA and depending on the day and month; Dalewood Golf Course, Local Hockey Rinks, Ball Diamonds, or running random streets in Cobourg or Port Hope. He also enjoys a good meal and ventures out to many local restaurants in and around Northumberland. He shares his home with his partner Ashley, their two cats (Charlie and Victoria) and their dog Kippy who they love to take hiking on the Northumberland Forest trails. Ryan has made it a life mission to give back and support the mental health and addiction communities as well as youth in sport.
About Ryan's Talk
Ryan Huffman's story is one of a 15-year struggle with alcoholism and drug dependency, eventually taking him to a dark place where he viewed suicide as his only option.
Fortunately, Ryan's story didn't end there. His story is one of courage — the courage to admit alcohol and drugs had taken a heavy toll on his mental health, and the courage to seek help.
Now, Huffman has fully recovered thanks to a number of factors, including keeping his head clear through exercise, a thriving real estate business, and a determination to be a beacon for others seeking help through a partnership with YMCA Northumberland in Cobourg.
Ryan joins our Empowerment series to speak about his lived experience with addiction, the steps he took on his journey to recovery, as well the positive impact physical activity has had on keeping him centered and focused. Huffman speaks openly and honestly about his experiences, this will be a talk not to miss.
The Older LGBTQ2S+ Experience
Wednesday, March 22nd
Campbellford Public Library
6:00 pm – 8:00 pm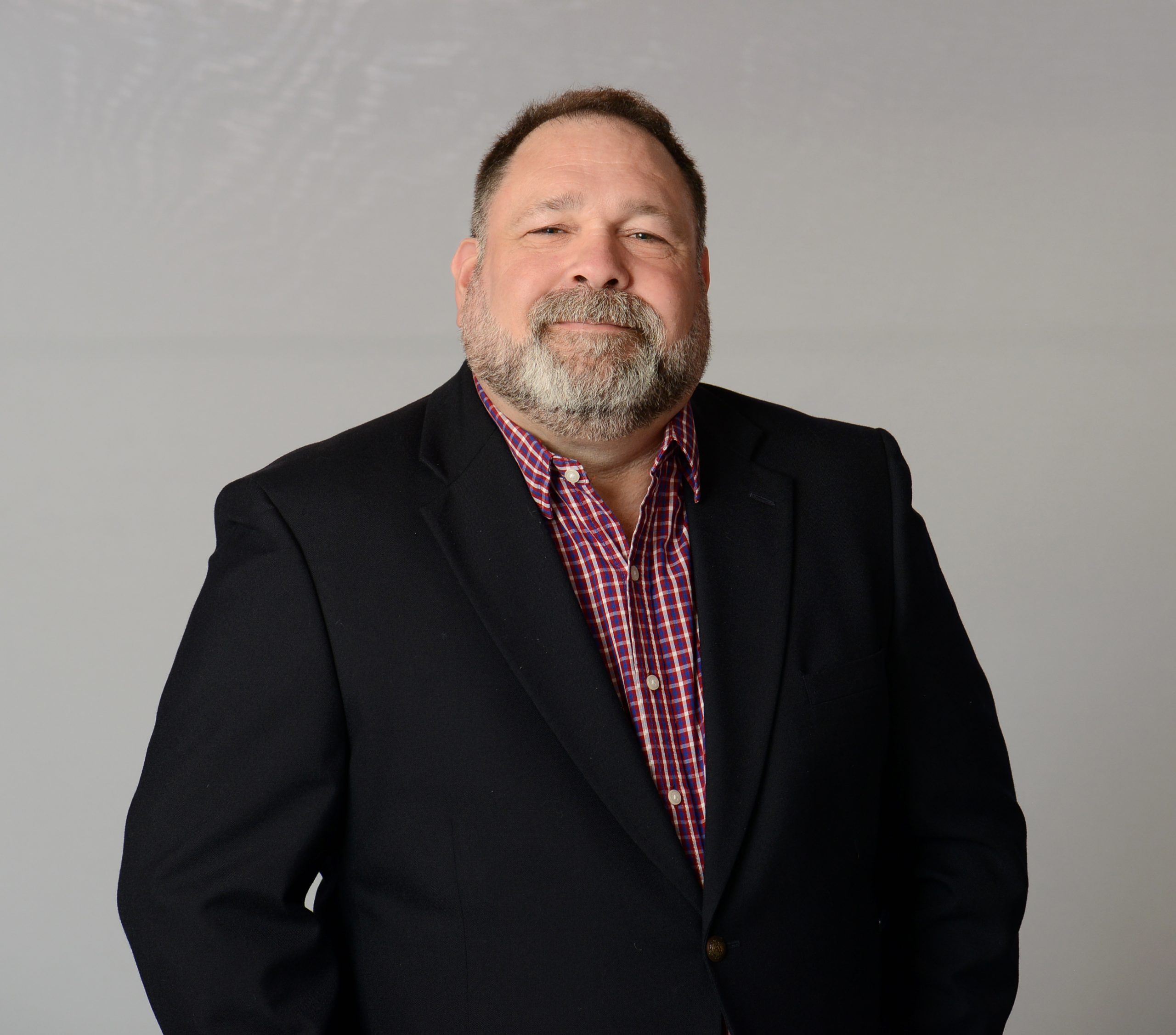 Emilio Ojeda
Northumberland County
Settlement Service Coordinator
MORE INFO
About Emilio
Originally from Caracas – Venezuela, Emilio Ojeda graduated as a Business Administrator in College and University with majors in Commercial Sciences and Business management.
Emilio is the Settlement Services Coordinator for the County of Northumberland, a wonderful fit as an Immigrant and new Canadian. He has been in charge of producing the Multicultural Day, Multicultural Festival, as well as producing the Diversity Festival 2021 and Citizenship Ceremonies in conjunction with the IRCC.
Emilio has been an active +LGBTQ activist since the year 2000. He has been involved in several different organizations, events, and initiatives to promote acceptance and understanding of the LGBTQ community. He works to bring attention to the issues that the +LGBTQ community faces, such as discrimination and hate crimes. Ojeda has also been involved in lobbying efforts to eliminate legal barriers that prevented same-sex marriage (USA) and to pass laws that protect the rights of the LGBTQ community.
Now, Emilio continues to support the +LGBTQ community in a variety of ways. He volunteers his time to help with pride week events, lead workshops, and provide mentorship. 
About Emilio's Talk
Join our Empowerment Series talk LGBTQ2S+ Older adults: Experience, Issues, and Support to listen to Emilio speak from lived experience about the LGBTQ2S+ community. Topics Ojeda will cover include;
Defining "older age" in the context of LGBTQ2S+ aging
Intersectionality as a framework
Experiences and issues of LGBTQ2S+ older adults
Specific issues affecting LGBTQ2S+ older adult
Resilience at the intersection of LGBTQ2S+ identities and "older age"
Conclusion: Policies, Training, Creating a Positive Environment
Human Trafficking
Tuesday, March 28th
Port Hope High School, Port Hope
6:00 PM – 8:00PM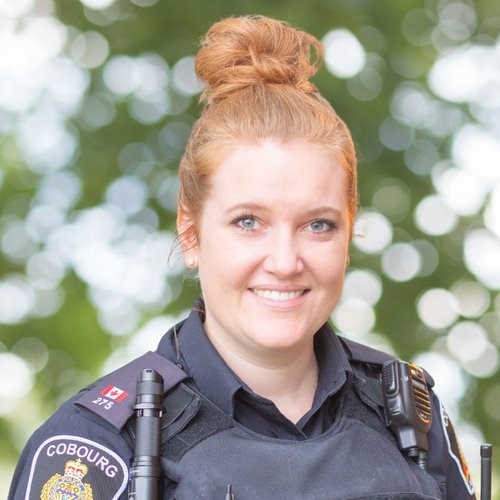 Detective Constable Danielle McKeen
Cobourg Police Service




MORE INFO
About Danielle
Constable Danielle McKeen graduated with an Honour's Bachelor of Social Sciences with a Specialization in Criminology and a Minor in Psychology in 2010 from Ottawa University. While in Ottawa, Danielle worked with at-risk and homeless street involved youth, and experienced supporting clients that were actively involved in the sex trade.
In 2011, Danielle earned a Diploma in Social Service Work from Loyalist College and began working with at-risk youth in Northumberland County at Rebound Child and Youth Service Northumberland where she stayed until 2016 when she was hired as a Police Constable with Cobourg Police Service.
Danielle's history of working with at-risk youth and interest in the area of Human Trafficking led her to seek out training in this area. She worked with Durham Regional Police Service's Human Trafficking Unit and received training in investigating and working with victims of Human Trafficking. Danielle has attended several training opportunities on this topic to further advance her knowledge and expertise including the International Conference on Human Trafficking in Ohio, the National Conference on Human Trafficking in Toronto, and the Human Trafficking Investigations Course at the Ontario Police College.
In partnership with community agencies, Danielle co-authored a Civil Remedies Grant which was successfully awarded and resulted in the hiring of the first Human Trafficking coordinator in Northumberland County.
About Danielle's Talk
There are a few common locations along highway routes known as circuits in the world of human trafficking where girls as young as 12 are taken to work as prostitutes in what has become one of the fastest-growing crimes in the province.
Police say highways across the GTA provide access for traffickers with a criminal reach stretching from the Windsor corridor to Montreal.
"We are along the 401 corridor," Cobourg Police Service Detective Const. Danielle McKeen said. "We are a small town, but human trafficking thrives in places where the traffickers feel like they won't get caught."
Detective Constable McKeen's Human Trafficking Presentation focuses on Human Sex Trafficking and provides an overview of what this means, as well as how and where it happens. It aims to educate others on the indicators and warning signs for trafficking, provides information about the laws surrounding trafficking, and discusses strategies to help prevent and assist those that may be victims.
EXPLORING ETUAPTMUMK:
Two-Eyed Seeing
Thursday, April 13th
Venture 13
6:00 pm – 8:00 pm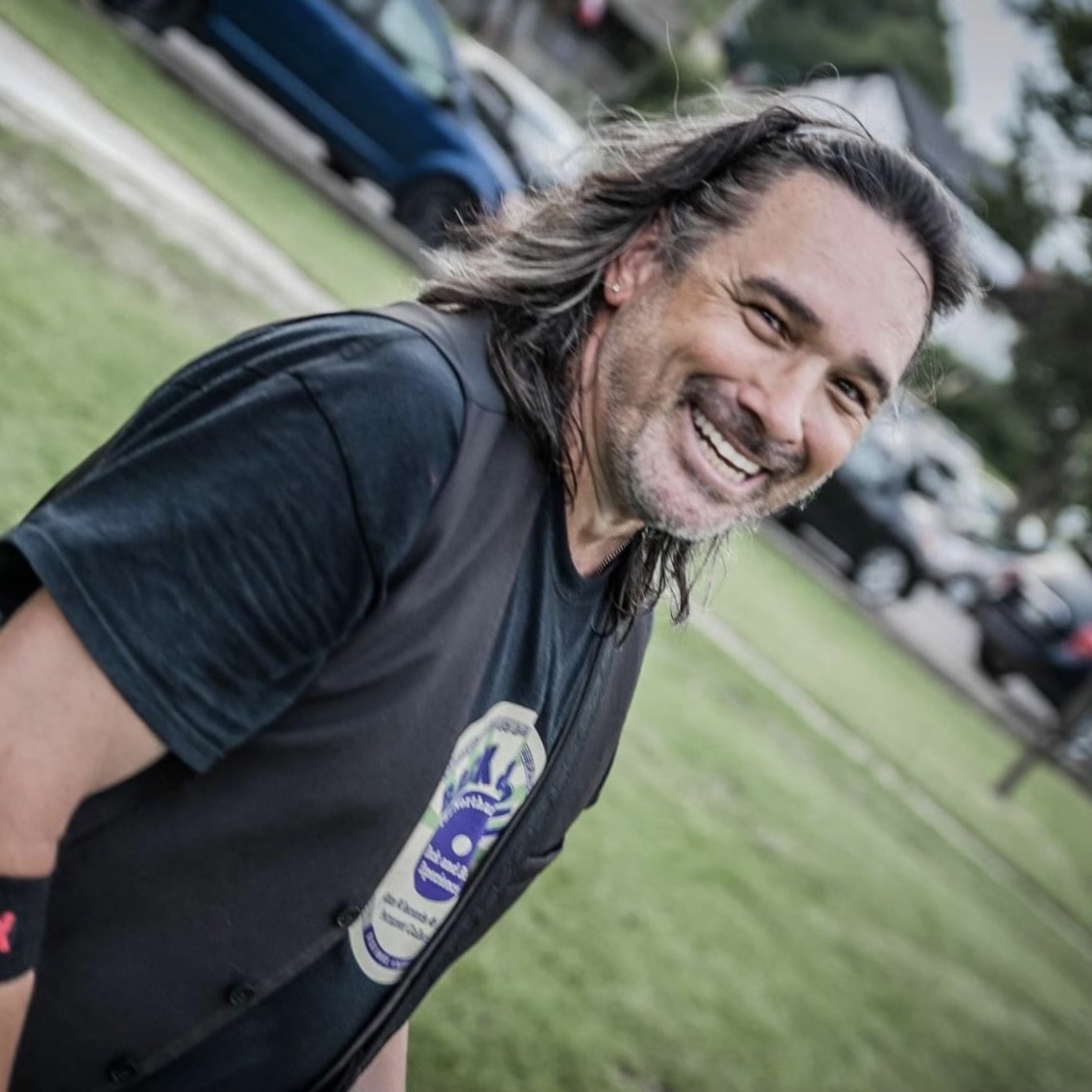 Dean Smith
Professor, Durham College Faculty of Liberal Studies
MORE INFO
About Dean
Dean Smith is an enthusiastic educator with over 30 years of teaching and coaching experience in the elementary and secondary panels in Ontario, and recently joined the Liberal Studies faculty at Durham College.

Throughout his teaching career Smith has been involved in a wide range of multicultural events and initiatives in the school board community with an emphasis on collaboration, anti-racism and trauma-informed training, and youth empowerment.

As an off-reserve member of the Pictou Landing First Nation Smith believes in and practices the Two-Eyed Seeing approach, as taught by Mi'kmaw Elder Albert Marshall, to his own way of learning and teaching. Smith's application of "Etuaptmumk" appears as a strong desire to prepare students for the 21st century through the use of Web 2.0 tools (incl. Google Classroom and D2L) in nurturing their critical thinking skills through a lens of authentic Indigenous traditional teachings.

Smith's Graduate Studies work focused on the research and implementation of building leadership capacity with Indigenous Youth, consolidating his over 30 years of qualified coaching, teaching, and work as an Indigenous Education Consultant from K-12.
About Dean's Talk
Dean's sharing will be focused on his continued practice of Etuaptmumk as a semi-retired educator.  

Mi'kmaq Elder Albert Marshall coined the English phrase "Two-Eyed Seeing" many years ago for a guiding principle found in Mi'kmaq Knowledge as reflected in the language.  In Elder Albert's words, this approach invites us to  "learn to see from your one eye with the best or the strengths in the Indigenous knowledge and ways of knowing … and learn to see from your other eye with the best or the strengths in the mainstream (Western or Eurocentric) knowledges and ways of knowing … but most importantly, learn to see with both these eyes together, for the benefit of all". 
Dean will share how he has worked to use this approach as a public school educator and continuing into his present work as a Professor at Durham College.
Smith is a captivating speaker, asking the audience to consider their own beliefs and ways of life while bringing attention to the complexity and richness of Indigenous pedagogy and ways of seeing. You'll leave this talk questioning, feeling and curious to learn more.   
Motivation Through emotional regulation
Tuesday, April 25th
YMCA Northumberland Cobourg
6:00pm -8:00pm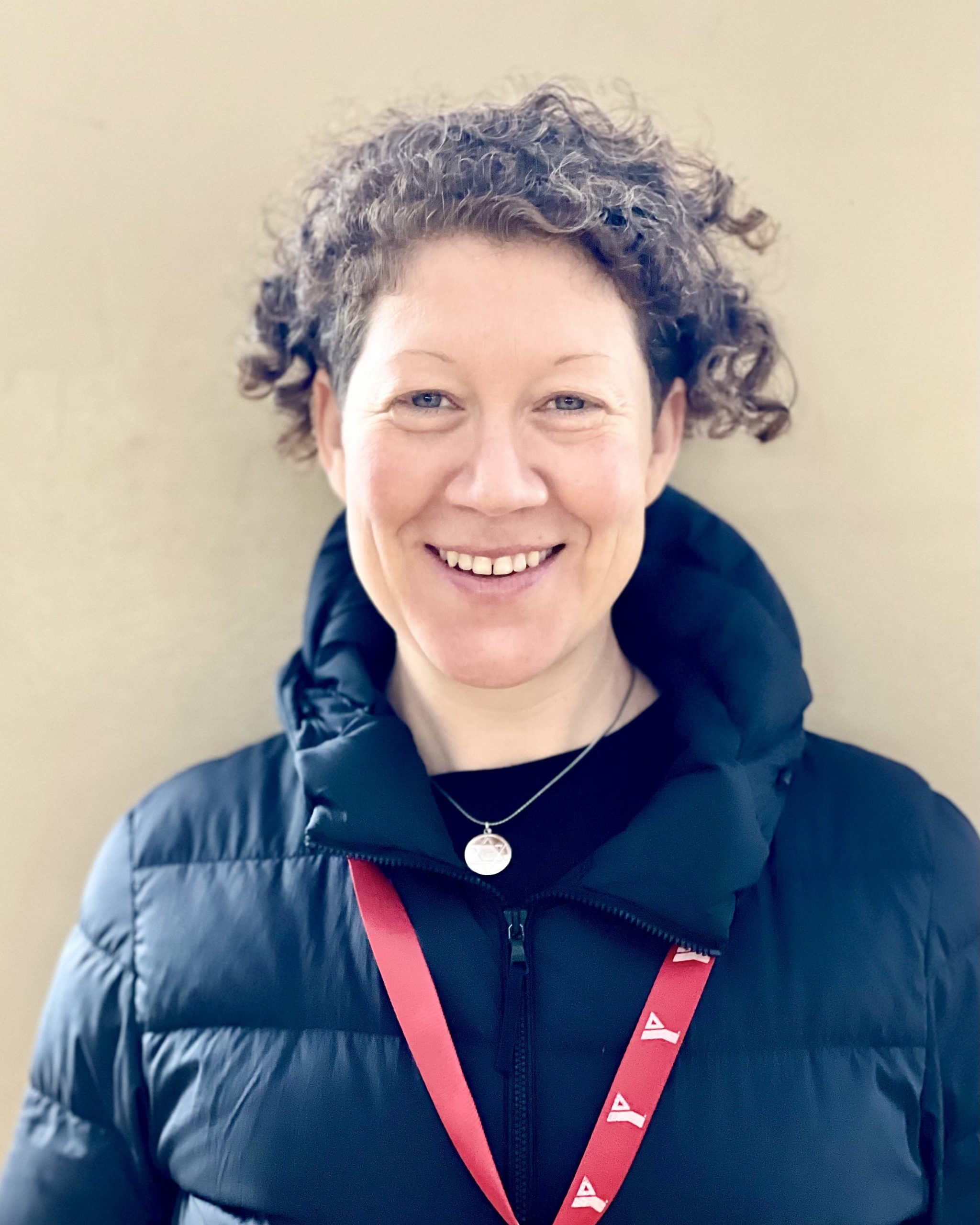 Aubie Kaplan
Master Trainer and Workshop Facilitator
MORE INFO
About Aubie
Aubie has struggled with experiences related to ethnicity, sexual preference, gender discrimination, domestic violence and child abuse.
Diagnosed with High Sensitive Personality Trait (HSP), PTSD and Social Anxiety Disorder, Aubie chooses to face her fears by educating others on how to forge a path of excellence through motivation, awareness of experience and self acceptance.
Aubie Kaplan is a Lifelong Academic continuously engaging platforms that suit her life passion to communicate on levels that engage those she meets with respect and dignity.
Aubie is a Master Trainer with the International Sports Science Association. With 6 designations Aubie can serve a wide spectrum of clients in which a path of care to elevated health awareness is at the core of her experiences and abilities.
Aubie is currently at the YMCA Northumberland as Co-ordinator – Personal Training and Conditioning and is also a Lifeguard at the Indoor Pool. In addition, Aubie provides facilitation in workshops that range from Performance Improvement, pushing through Illness and Recovery and Mental Health all of which started with a 5km learn to walk/run clinic in April of 2021.
About Aubie's Talk
Aubie brings to the Empowerment Series an event based on the human experience. She speaks about having courage, weathering the storm, and what it takes to believe in oneself. Learning how to trust again and to grow has been key for Kaplan.
As Aubie would say, "There is no choice in Purpose."
You'll leave Kaplan's talk filled with hope and tools for finding light in the dark, and living each day with purpose.